5 Design Ideas for Your New Kitchen
The Kitchen is probably the most used room in your house, so you want it to be a space you enjoy spending time in. Check out these design ideas to find the perfect kitchen design for your custom home!
---
Design Ideas for Your New Kitchen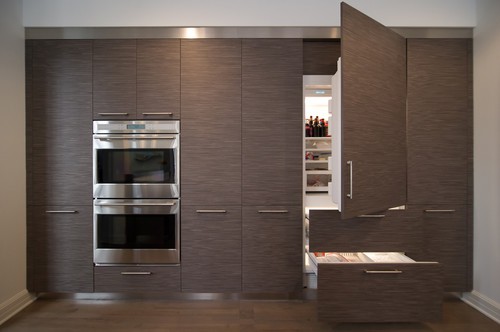 Integrated Appliances
Induction stoves, drawer microwaves, and refrigerator doors that match the cabinets are all ways to create a seamless, cohesive design for your kitchen. Overlay appliances are another option. The difference between the two is that integrated appliances match the design of the cabinets, which gives a kitchen a seamless design, however, this can make it hard to differentiate between appliances and cabinets. Overlay appliances have the same form as their integrated counterpart, but their design makes them easily recognizable. This can be useful when a guest needs to find your fridge or microwave.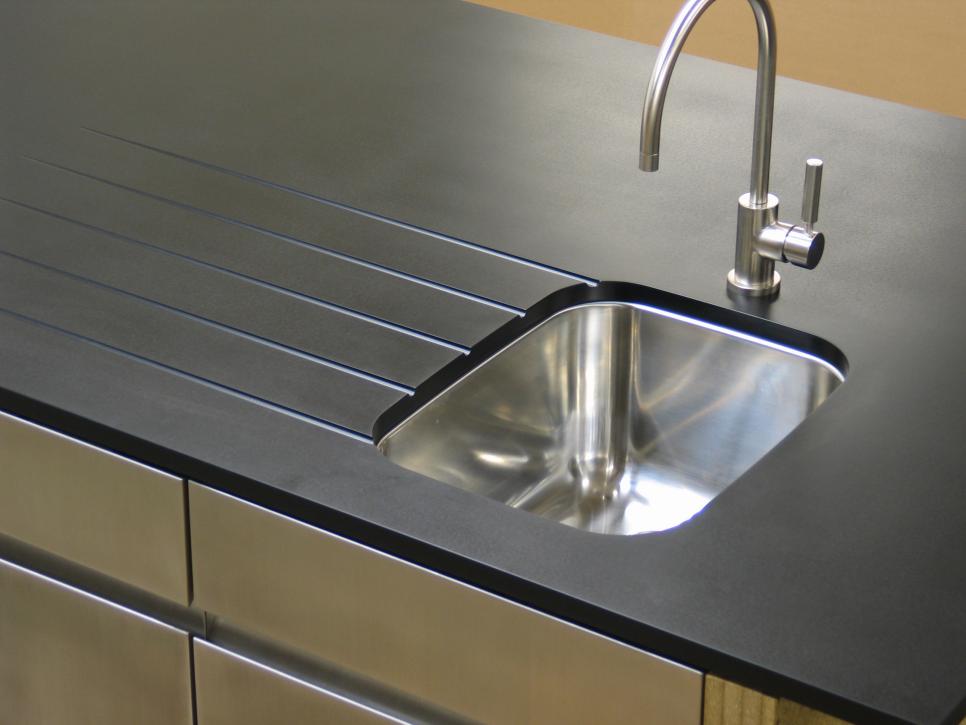 Composite Countertops
The composite countertop is a great combination of style, durability, and eco-friendliness. It comes in a range of colors and hues, and the color runs all the way through the counter, so it can easily be recut and repurposed. Its versatility in color and subtle appearance allows it to fit the style of any kitchen—from contemporary to traditional, to oriental, to country style.
The surface is made from natural resins and fibers and is also usually made with recycled materials making it environmentally friendly. Natural materials also mean that they will age over time. It will darken over time from UV exposure, and while many people enjoy this aging characteristic, you can slow the process with UV shields.
There are also practical reasons for using this type of countertop material. Composite is very durable to heat, water, and scratches. Composite countertops are the preferred choice when it comes to industrial settings, so you can be sure they will be able to stand the wear and tear of your kitchen.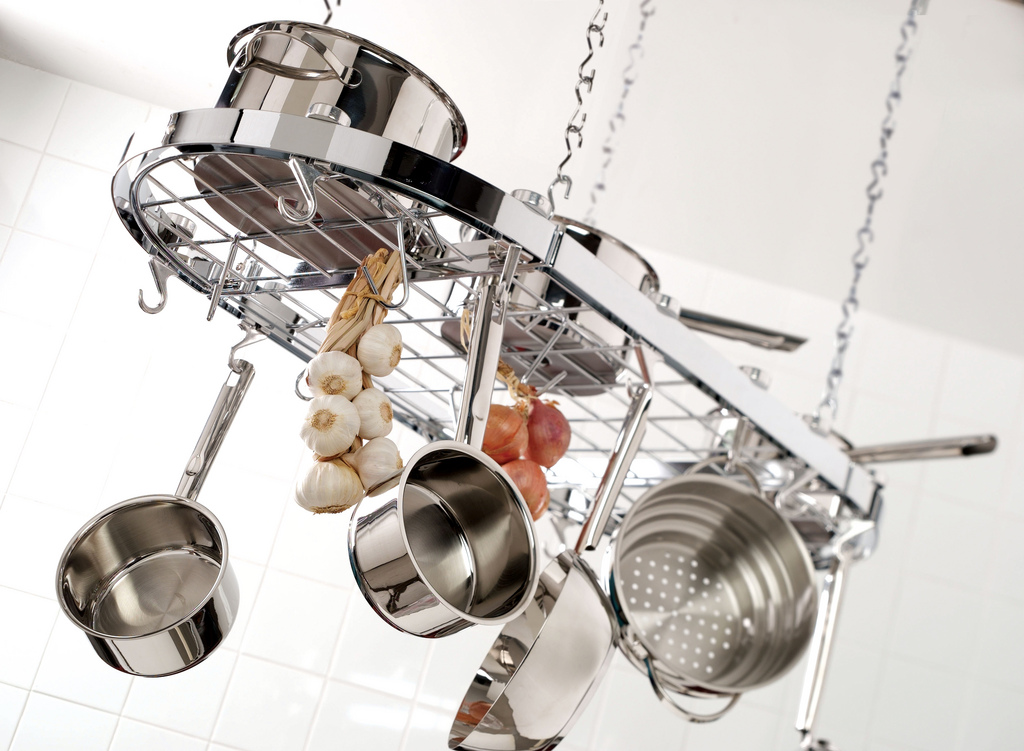 Hanging Pots and Pans
Practicality and openness are popular in modern design. Pot racks offer both aspects of these designs. Rather than shuffling through a cabinet trying to pull out that one large pan from the back, it can be easily retrieved when placed on a pot rack. This is why restaurant kitchens use this design; it is very efficient for cooking. Open design has become increasingly popular because more people are realizing that well-designed kitchenware can add to the design of a kitchen. So rather than hide beautiful kitchenware behind closed doors, people are opting to incorporate it into the design of their kitchen. Pot racks are a great way to show off your prized pots and pans.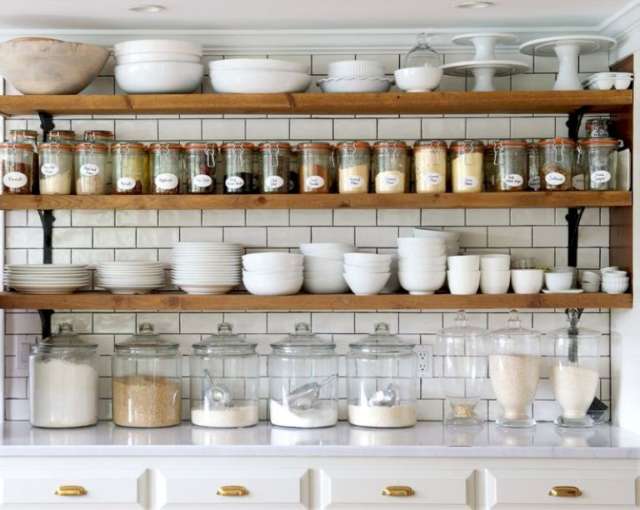 Open Shelving
Practicality and openness have also been incorporated into the cabinet and shelving design. Many people are ditching traditional closed-door upper cabinets in favor of shelving. Open shelving makes finding things much more simple. Instead of opening and closing a bunch of doors, you can easily find what you're looking for with a single glance. It can also be used to show off your finest utensils and plates. Having a mix of closed cabinets and open shelving lets you choose what you want to show off and what you love, and your not so stylish kitchenware and food packages.
Under-Cabinet Lighting
Under-cabinet lighting can be used on the bottom of overhead cabinets to illuminate countertops, or on the bottom of the lower cabinets to illuminate the edges around the floor. Under-cabinet lighting will brighten any kitchen or work space, illuminating counter tops and offering great functionality and style. They can also be used on the bottom of the lower cabinets to illuminate the edges around the kitchen, which not only provides your kitchen with soft, ambient lighting but also makes it easier to navigate a dark kitchen when you're searching for a midnight snack.
For more design ideas, and tips for building a custom home, visit the Hagen Homes Blog! When you need a custom home builder, Look no further than Hagen Homes!