5 Essential Safety Items Every Home Should Have
Your home is the place where you want to feel the safest and most secure. To ensure that you and your home are prepared for any situation life throws your way, you want to equip your house with all the supplies necessary to prevent and handle any circumstances. Make sure you are prepared for anything with these 5 essential safety items every home should have.
---
Safety Items Every Home Should Have
1. Fire Extinguisher
A fire extinguisher is a must-have in the home. Placing a small one near the kitchen or the fireplace ensures that you can quickly respond to flames that get out of hand. Investing in more than one extinguisher and placing them in key locations will allow for easy retrievals and quick responses in dire circumstances. Be sure to keep extinguishers in easy-to-access locations. Attaching it behind a door or under a sink keeps it out of sight but within reach. Conduct periodic inspections to make sure that they are always ready to use.
2. First Aid Kit
A first aid kit provides basic care essentials for a variety of situations. Keeping a fully stocked kit in a well-known location allows for quick use. Maintaining a fully stocked kit and periodically checking to make sure that no essential ointments or medicines are expired will keep you fully prepared for any unexpected events. Use a clearly marked and fully furnished kit; you'll always be sure to find what you need right away!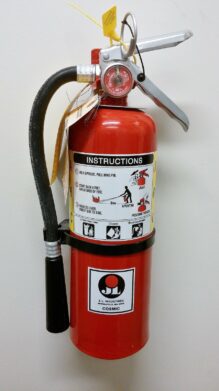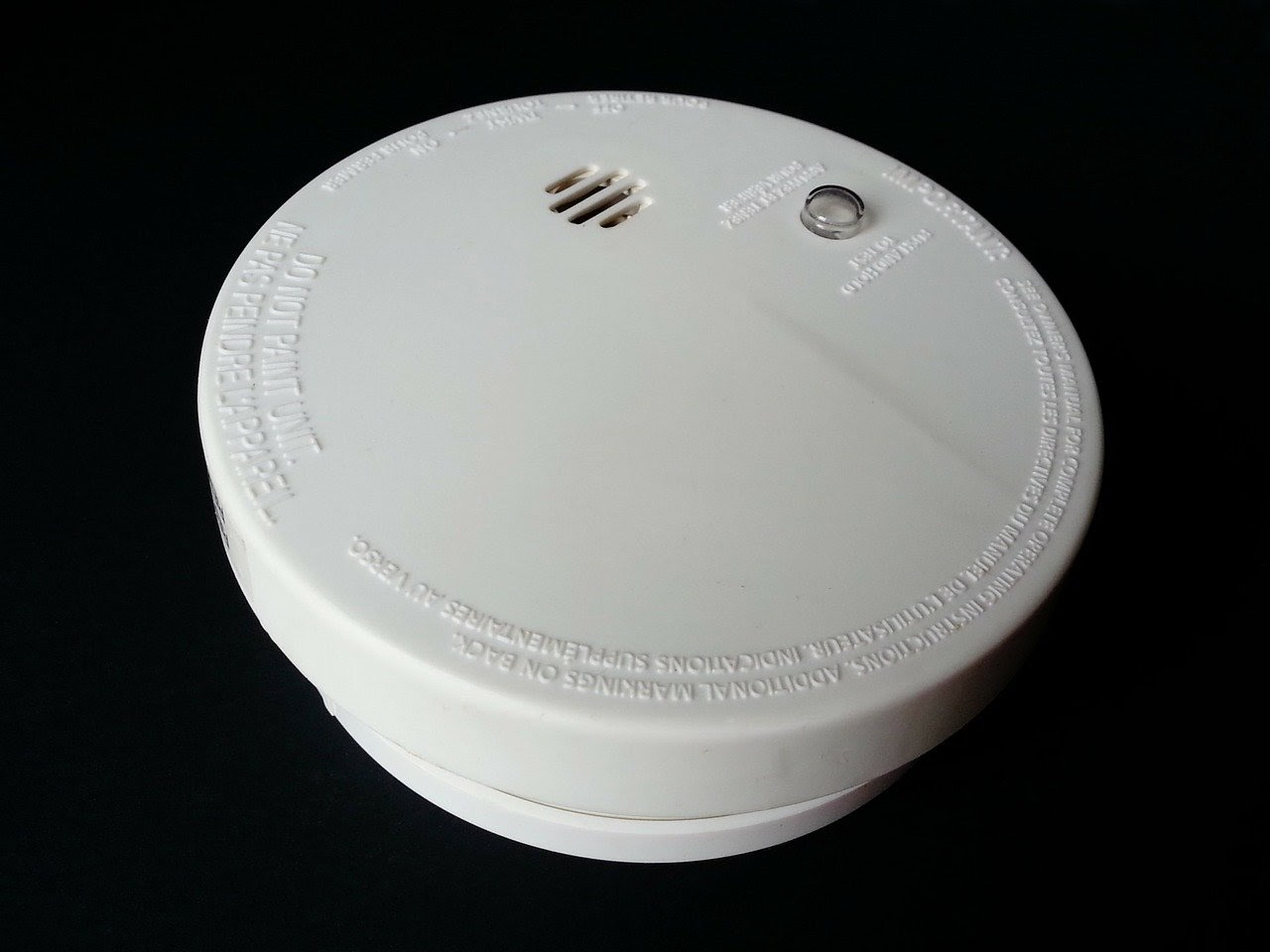 3. Smoke Detectors/Carbon Monoxide Detectors
Installing a complete system of smoke alarms and carbon monoxide detectors will give you the peace of mind that any undetected fires or gas leaks will be identified. These simple devices can be easily installed. Put smoke alarms in bedrooms, near stairs, and within a close range of cooking areas with at least one on every level of your house to ensure maximum coverage of detection. Check your alarms regularly for defects and change batteries every six months.
4. Outdoor Sensor Lights
A key safety feature of any home is adequate outdoor lighting. For both security and aesthetic purposes, outside lighting allows for the area surrounding your home to be well lit at all times. Installing sensor lights provides both sufficient lighting as well as alerts you to any movement outside your home. An added bonus for outdoor lighting is the variety of styles and types of lighting that is available. Choose the porch or garage door lights that aesthetically match the exterior of your home.
5. Flashlights/Power Outage Essentials
Power outages are inevitable. Be prepared. To stay safe and comfortable, pack a kit filled with flashlights, extra batteries, candles with a lighter or matches, a blanket, and a battery-operated radio. Store your power outage kit somewhere secure and accessible. A front coat closet, in a pantry, or under a coffee table or desk are some locations where it is easily retrieved but still stored safely out of sight.