5 Items You NEED in Your New Laundry Room
As you are settling into your new custom or semi-custom home and are decorating and placing items to complete your move-in, don't forget to furnish the small subtle areas, such as your laundry room. To add decorum and even make the laundering process more efficient, here are 5 items that are a must in your new laundry room!
---
Items You Need in Your Laundry Room
1. Adequate and Aesthetic Shelving
While it may seem self-explanatory, having adequate and open storage or shelving options in your laundry room can make a world of difference on laundry day. Whether it is traditional wood cupboards to hide your detergents, clothespins, and stain removers behind, or it is a modern-looking open metal shelf that proudly displays your laundry necessities, having storage compartments installed near your washer and dryer allows for easy access to your cleaning supplies. A bonus would be installing custom shelving that matches the aesthetic of the rest of your new home's style, such as distressed wood cupboards in a farmhouse-inspired home or chic white metal floating shelves to add a modern touch to the laundry process.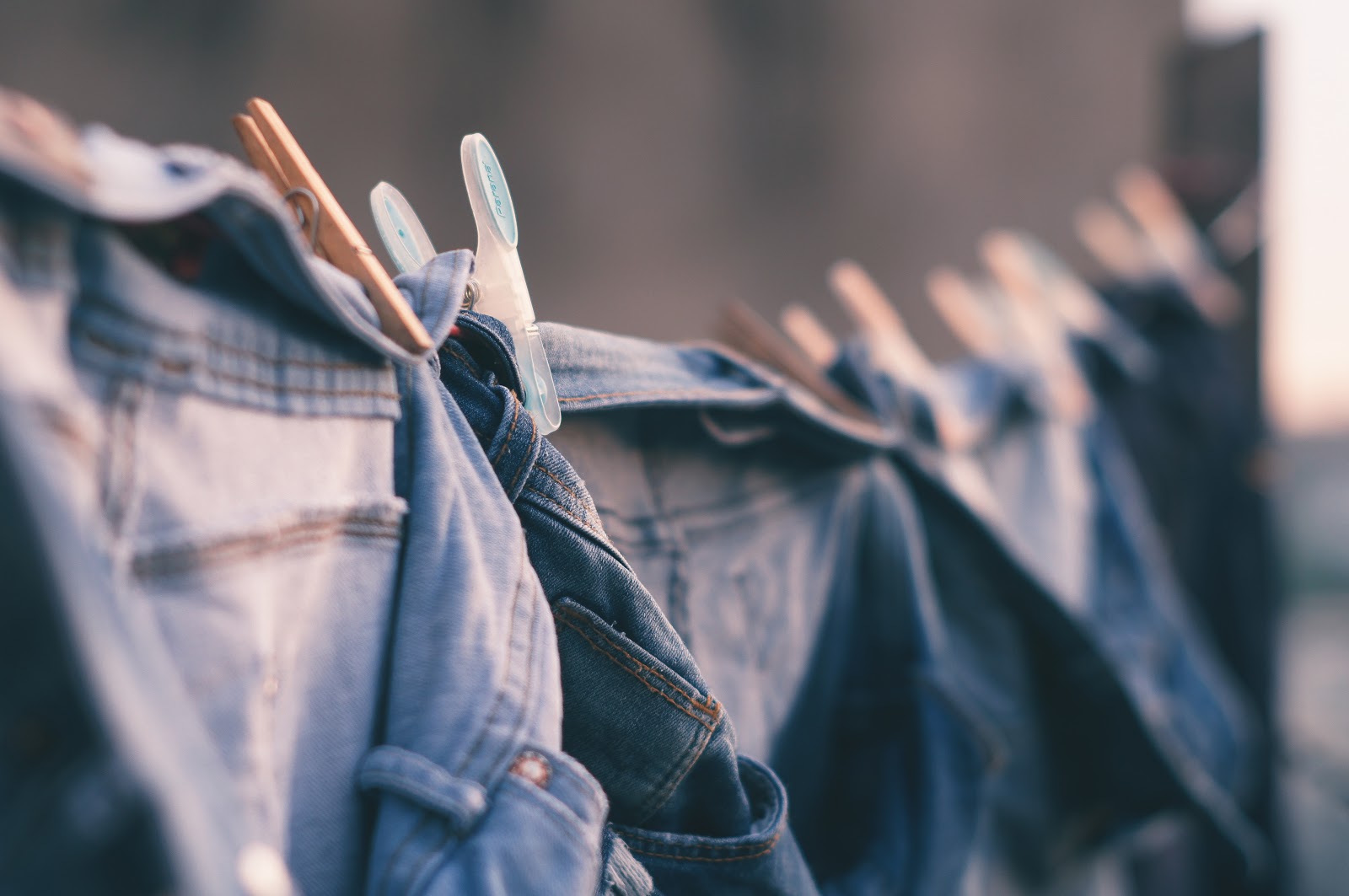 2. Indoor Drying Racks
Whether it is a number of clotheslines stretched across an open wall space or a wooden rack that collapses flat against the wall, a drying rack right in your laundry room allows for you to easily and conveniently dry articles of clothing that cannot handle your dryer. Keeping a collection of hangers and clothespins on your shelves that could also be used on the drying racks allows you even more convenience for hard-to-dry laundry. An added benefit to collapsible drying racks is that it is easy to store them flat so that they don't take up room and clutter the area when not in use.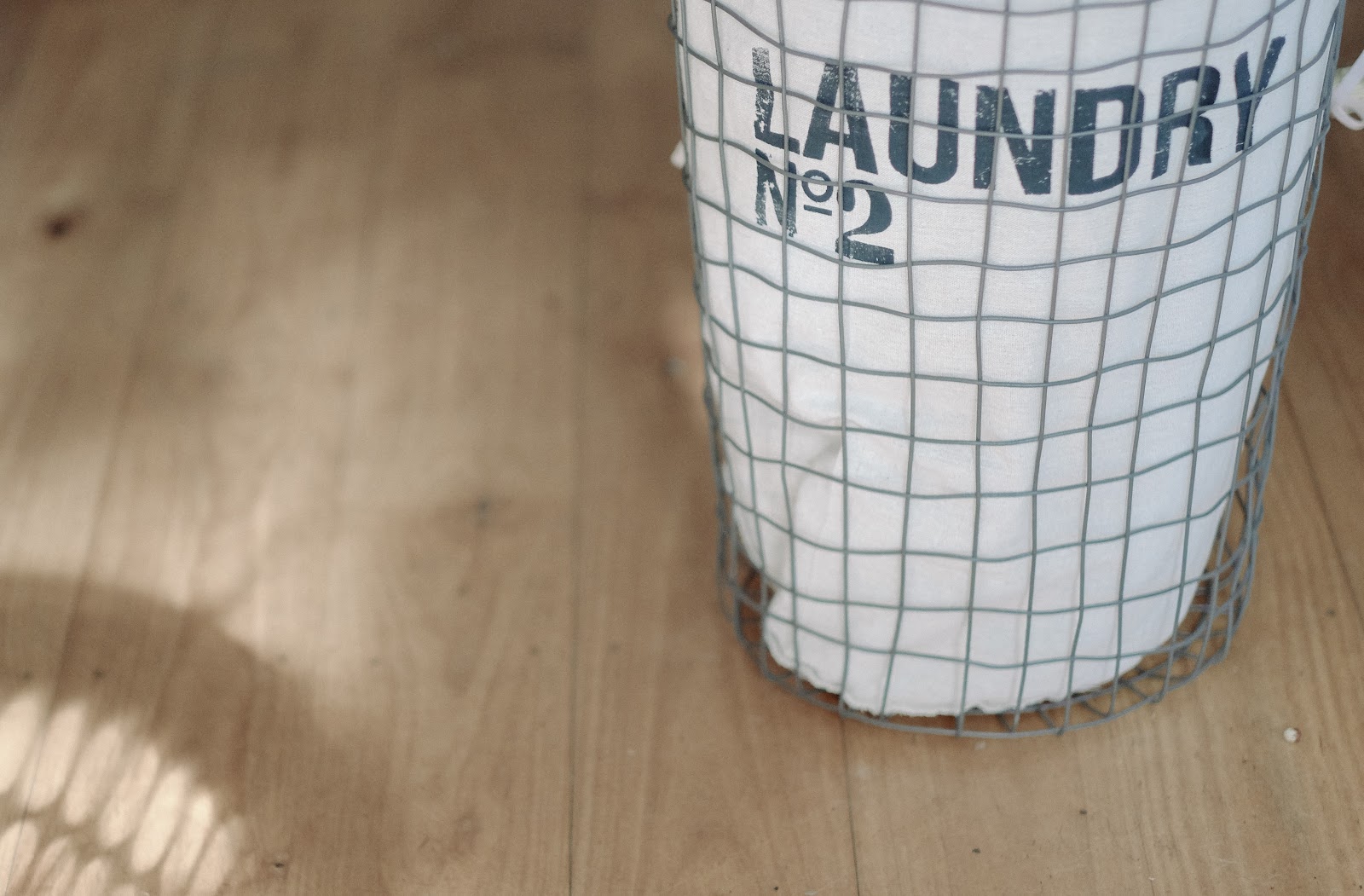 3. Quality Laundry Baskets
One of the most recognizable and common items found in laundry rooms is laundry baskets. While you may already have laundry baskets or hampers, finding aesthetically matching ones or baskets that slide into customized shelving units can help create a uniform look and can even help with saving on space. Instead of cheap plastic baskets, invest in some wicker or canvas and metal ones that can be more durable and easier to look at.
4. Floating Ironing Board
Instead of fighting with an awkward ironing board that you have to drag in and out of the closet or shelving for every use, invest in one that attaches to a wall or door. Not only does this save the hassle of dragging it around and having it be in the way, but a board attached to a wall or door that just slides into place also keeps the whole ironing process simple. Some attachments also come with placements for the iron itself to be stored alongside the board, up and out of the way.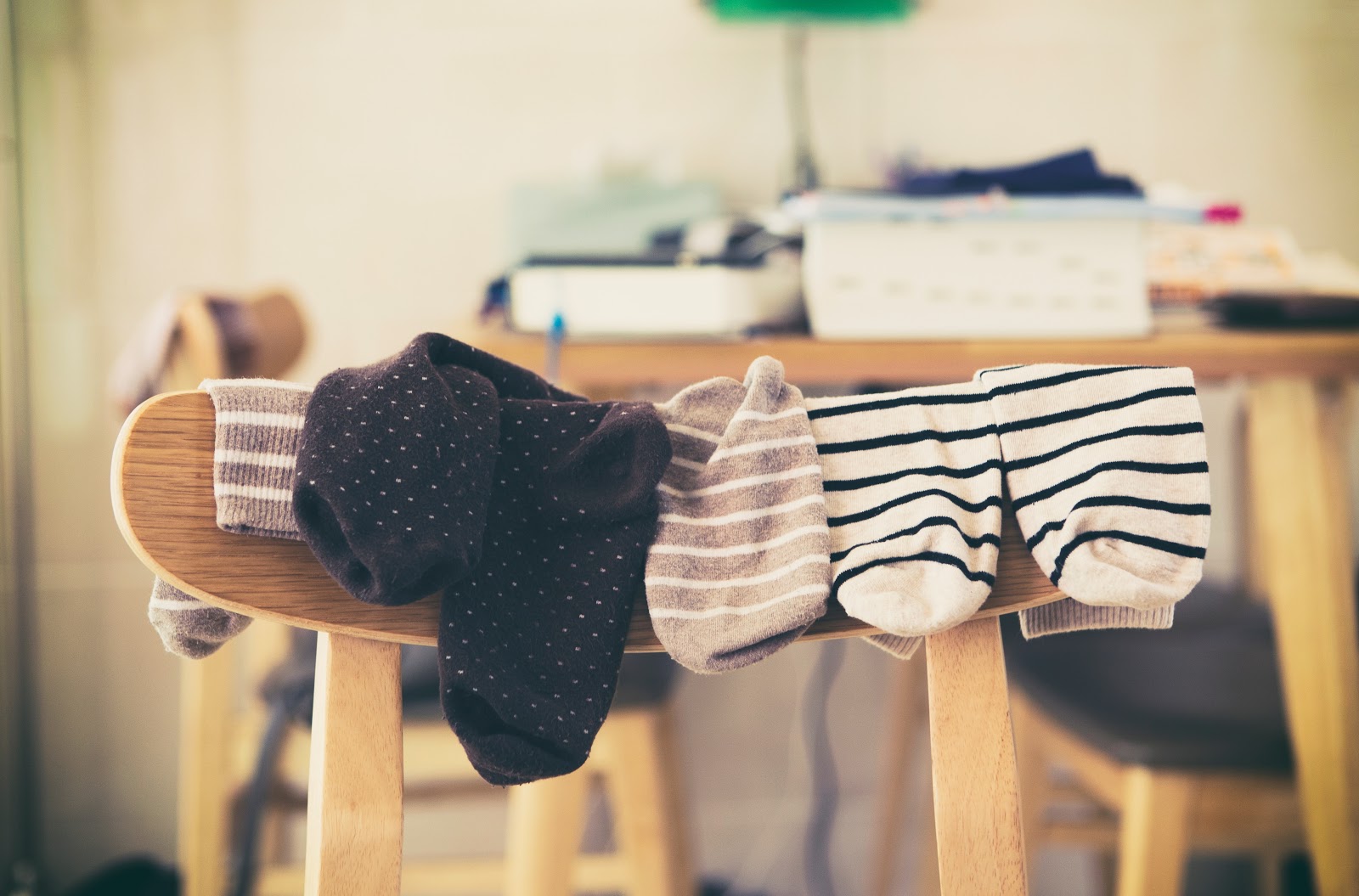 5. Lost Sock Receptacles
For the pesky socks that go into the wash in a pair and only one ends up coming out of the dryer, having a designated "lost sock receptacle" can be a lifesaver. Whether it is a small wicker basket on one of your shelves or a clothesline attached above the dryer with small clothespins just for single socks, your laundry room won't be complete without one of these on hand. With such simple furnishings as this, your new laundry room will receive instant upgrades in both productivity and looks!