Open Concept or Traditional Floor Plan?
One of the first decisions you need to make when planning to build a custom home is your floor plan/layout. In this article, we discuss the question of open concept or traditional floor plan. Read on!
---
Open Concept Pros
The open concept layout has seen a huge rise in the past decade-plus.  The wide-open spaces allow for easy communication and collaboration.  It caters to the communal type of landscape.  Multitasking is a word that increasingly worked its way into our lives in a big way.  You can be cooking dinner, helping a child with homework, keeping an eye on the news, and making sure the dog stays in the backyard and never you don't have to move your feet. The open concept is also great for larger gatherings of family and friends. This common area is ideal for "catching up" with old friends as well as daily visitors.  Your personal area is more discreetly tucked away for your own privacy and the public area is more open and welcoming to the visitors to your home and to the several aspects of your life that you juggle every day.  This allows for easier traffic flow and shared light as well and in today's market will likely hold resale value best.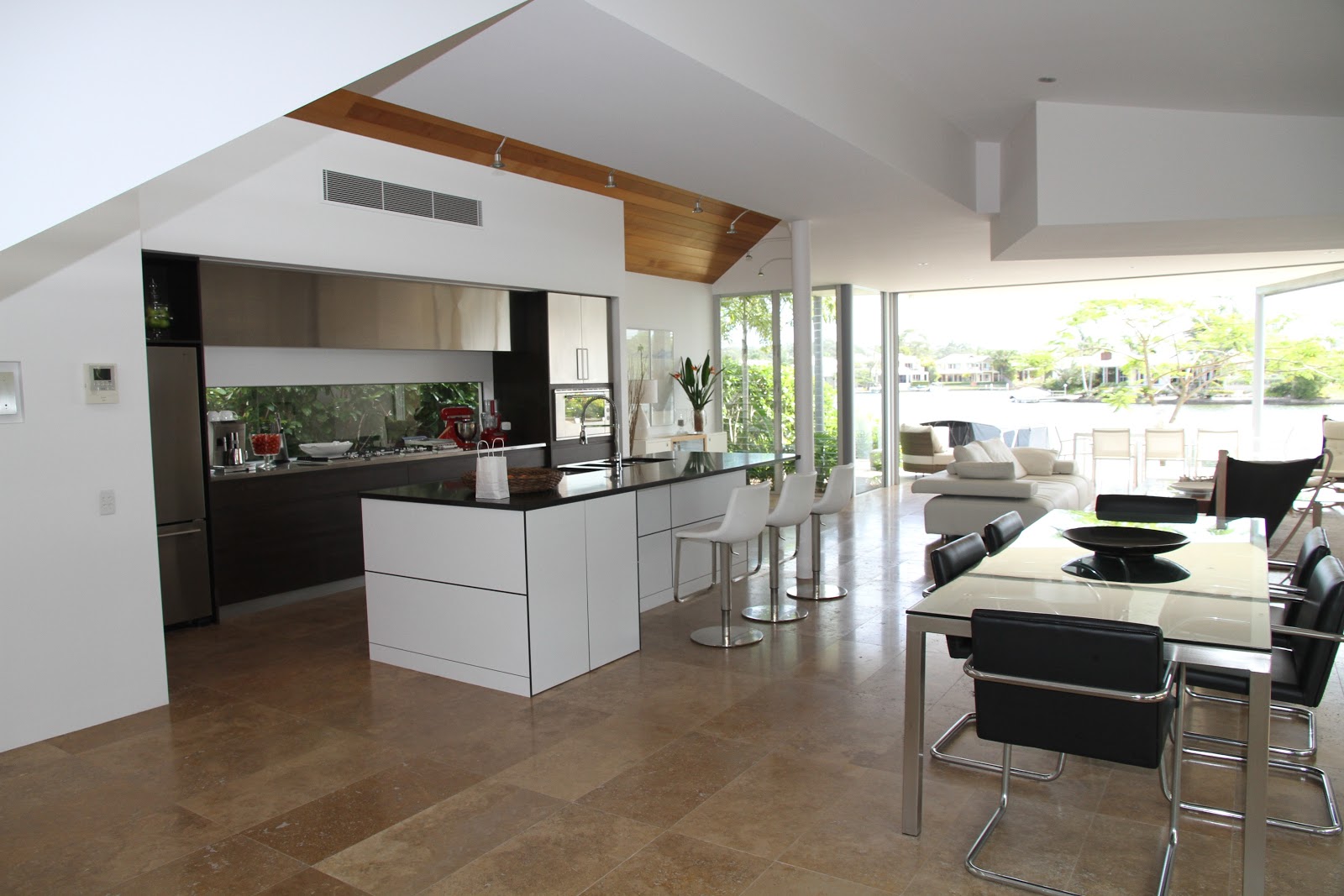 Traditional Floor Plan Pros
The traditional floor plan option offers the classic look and feel of the home you grew up in and offers a bit more privacy and uniqueness to a home.  If you are preparing a meal in the kitchen, your spouse or child can be in the very next room working and you have your sometimes needed separation.  The traditional style allows for more individual space and privacy.  You can give each separate room its own look and feel and still maintain an easy flow to the traffic in the home to fit your needs.  This style celebrates the traditionally themed rooms.  The living room, the office or study, the family room, the kitchen, the dining area all have their own specific designation and allow for unique usage for each space in the home.  If a parent were to say to a child "please go do that in the living room while I try to finish up this work project", the traditional floor plan lends itself best to that conversation and needs.  Additionally, the cost of the traditional floor plan model will likely come in lower than that of the open concept model.
Open Concept Cons
The two things that come to mind most when considering the downside of the open concept floor plan are cost and privacy.  The open concept floor plan will generally cost more to construct.  With fewer partition walls the home must be built with laminated or steel beams to shoulder the support needs of the structure.  Steel and laminate will increase construction costs.  And privacy will be sacrificed to some degree.  The common area of the open floor plan layout will limit the safe places for one to disappear into.  When you are in the open floor plan home, your common area will be and can be seen and heard by almost everyone in the house.  The relatively high ceilings and open layout lend themselves to a louder and more involved atmosphere. The cost of heating and cooling the open concept will also be increased as well.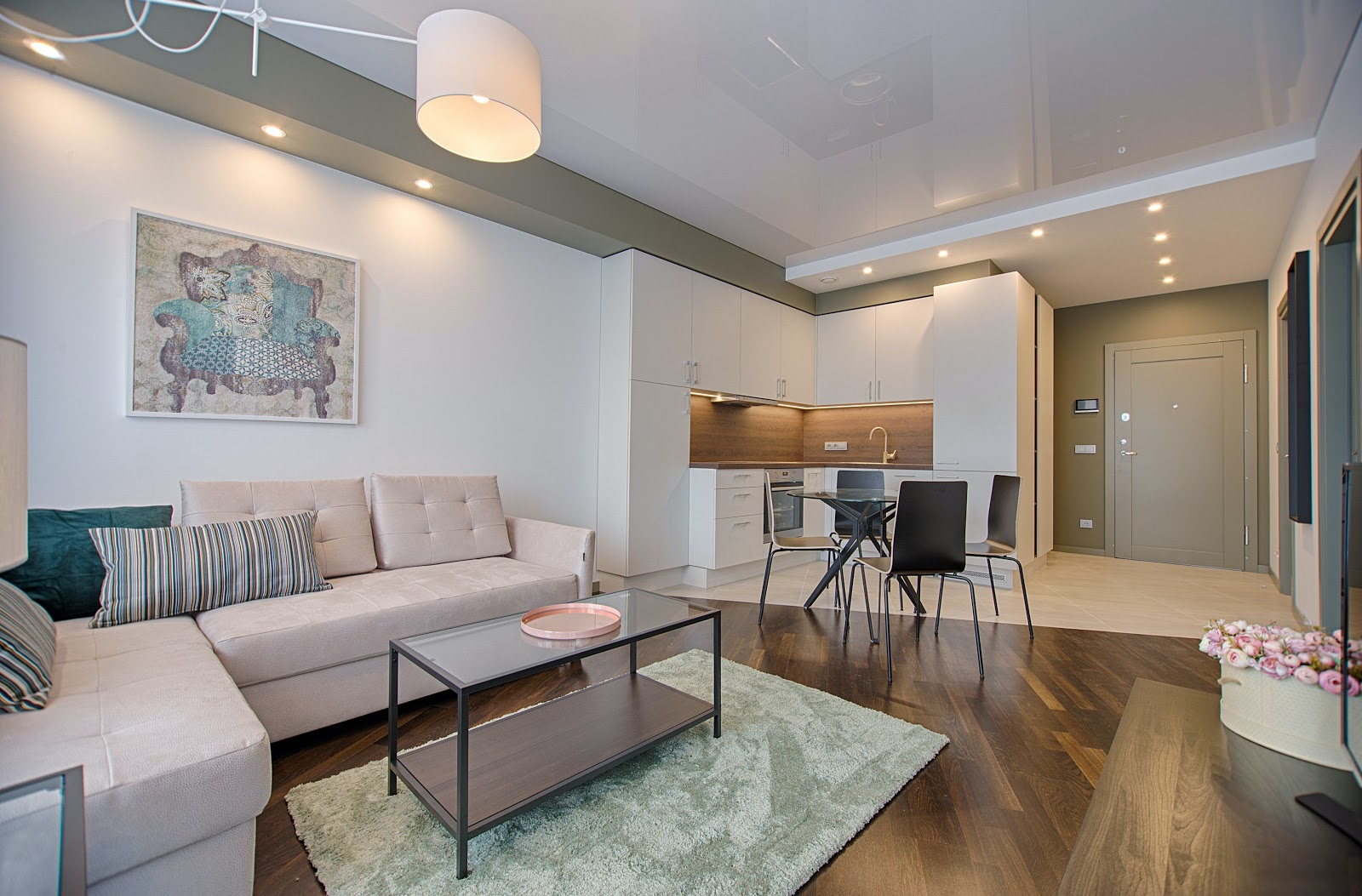 Traditional Floor Plan Cons
Perhaps the downside of the traditional floor plan is resale value.  In today's society, most of the newer homes built have the open concept and the older, more traditional homes have been modified to gain at least some open concept features.  If you were to build a traditional floor plan home today, it will be imperative to find a traditional floor plan home buyer when it comes time to sell and an entire generation of younger home buyers have been raised in the open concept home.  This style also limits the ease of traffic and interest in a collaborative lifestyle.  Each room needs its own lighting and its own decor and its own version of attention.  And it is much more difficult to "keep an eye" on a child while working in another room.  Potential buyers may feel a bit claustrophobic when considering the traditional floor plan.
So, Which is Best For You?
The answer to that question relies solely on you and what you want and need from your home.  If you want and need a collaborative, shared lifestyle enabling you to multitask, then the open concept may be the route for you.  If you desire the privacy and stability and classic style of the houses that many people grew up in, the traditional layout could be the better option.  Or perhaps a hybrid of the best of both plans.  One common area of a smaller design while maintaining several individual "rooms" are the types of customized plans popping up more and more as time moves forward.  In any case, the construction of your new home is a huge financial decision and the home must be built to suit your needs and also make you feel most comfortable.  At Hagen Homes, we want you to be completely satisfied with your choices, including if you have an open concept or traditional floor plan. Contact us today and let's set up a meeting to discuss which of these two wonderful styles of homes best fit your needs and your budget!