What's the Difference Between Custom Homes & Production Homes?
Wondering "What's the difference between custom homes & production homes?" You've come to the right place! Read on!
---
So, you've decided to build your dream home rather than buy one. Good for you! Hagen Homes is here to help you build your dreams!
At this point, you are beginning to research how to have your house built and you have probably come across the terms "custom homes" and "production homes". A "custom home" is a unique house with a unique blueprint for a unique customer. A "production home" refers to a house plan where the contractor already has the foundations drawn out and may have even used the plan within the surrounding community with slight variations in design and layout. Both options have great benefits for you, the homeowner, but the differences should be taken into consideration.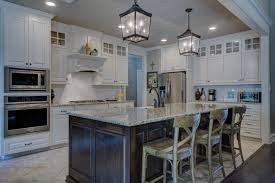 Custom Homes
For a "Custom Home", there are more and greater opportunities to add personalized aspects to your house. A custom house will be uniquely yours. If you are building off a plan that you designed alongside the contractor, you are more able to incorporate add-ons or special features, such as larger dimensions for rooms or other unique architectural aspects. This hands-on approach extends out to your contractors, as well, so you can hire separate companies for your architects and contractors or choose a company that offers both, like Hagen Homes. Building a home that fits your lifestyle and preferences allows you to feel more comfortable and at ease in your own living space. These personal design plans can cost more than the production homes as the contractor must order the materials per the specific plans, though simple add-ons and designs are not overtly strenuous on one's budget. Custom homes also have a longer construction timeline as it takes longer to design and coordinate your unique preferences and to layout your one-of-a-kind home.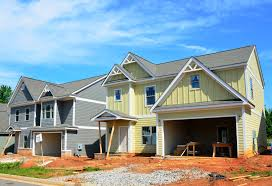 Production Homes
"Production Homes" offer a more straightforward, yet equally comprehensive, approach to homebuilding. Production homes can cost less depending on the size or choices as compared to a custom-designed home. These designs are general floor plans that the designer and contractor are already familiar with, making it a more direct and quick-moving process from design to construction. Such layouts usually have several variations and design options outside of the basic structure of the house for you to choose from. These are more limited than the number of choices you would have from designing a custom home. Within an up-and-coming or preexistent community, a designer/contractor for a production home will create a building that integrates architecturally with the neighborhood helping you to blend in with the community around you.
Looking at your available resources and budget, building a home can be difficult, but the staff at Hagen Homes has your dreams and hopes in mind. We take it upon ourselves to personally invest in your construction project. Contact us today to start your journey to your new dream home.